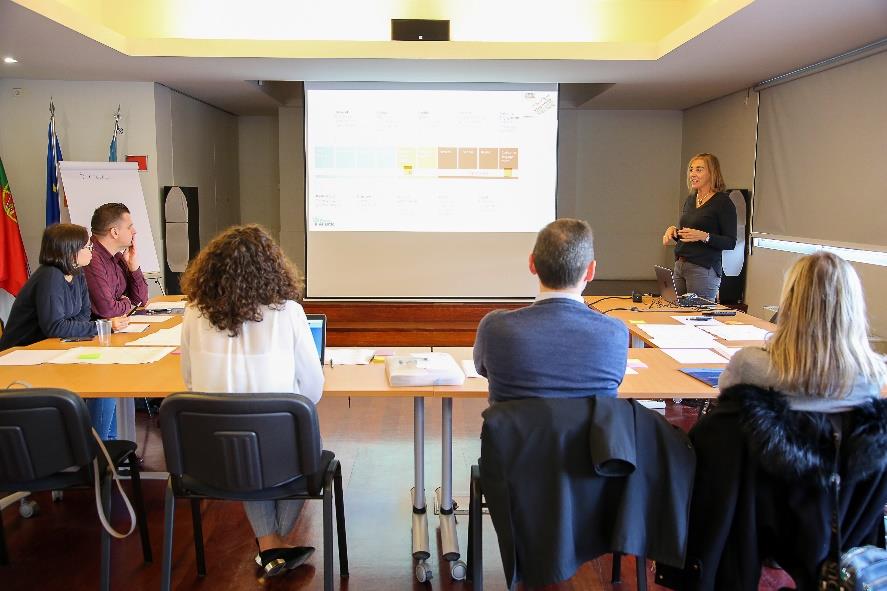 As part of the ProtoAtlantic Accelerator Program, INESC TEC hosted the first Accelerator Program Phase I workshop, targeted at aspiring marine entrepreneurs, on the Business Model. The event, combined with a second workshop held later in year, was a precursor to the ProtoAtlantic Accelerator Program Boot-Camp held in Las Palmas from 26th-30th November 2018. Together, these events comprised of Phase I of the Accelerator Program.
The primary aims of the first workshop were to;
Select start-ups to attend Las Palmas Boot-Camp
Raise awareness of the ProtoAtlantic Accelerator Program.
Promote the ProtoAtlantic project
Promote the development of entrepreneurial projects and the creation of start-ups related to the marine and maritime sector contributing to the Blue Economy Growth.
Provide entrepreneurs/start-ups with training on Business Model Canvas , as devised by Alexander Osterwalder and Yves Pigneur
ProtoAtlantic Workshop 1: Business Model took place in INESC TEC, Faculty of Engineering from the University of Porto, on Wednesday, 21st November 2018. The workshop was delivered by Alexandra Xavier, coordinator of Centre for Innovation, Technology and Entrepreneurship at INESC TEC. The session topics were developed to boost the participant's ability to substantially ideate, define, evaluate and debate a business model using the Business Model Canvas, as theorised by Alexander Osterwalder and Yves Peigner. Central to this session involved understanding business types and how to evaluate Key Activities, Resources, Customer Segment and Value Proposition in this context.
The session also covered the Ten Types of Innovation framework, an interactive toolkit for generating, creating, and evaluating ideas that can lead to bigger and bolder innovations. The innovation framework was built around a seminal discovery; that there are ten distinct types of innovation that need to be orchestrated with care to make game-changing innovations.