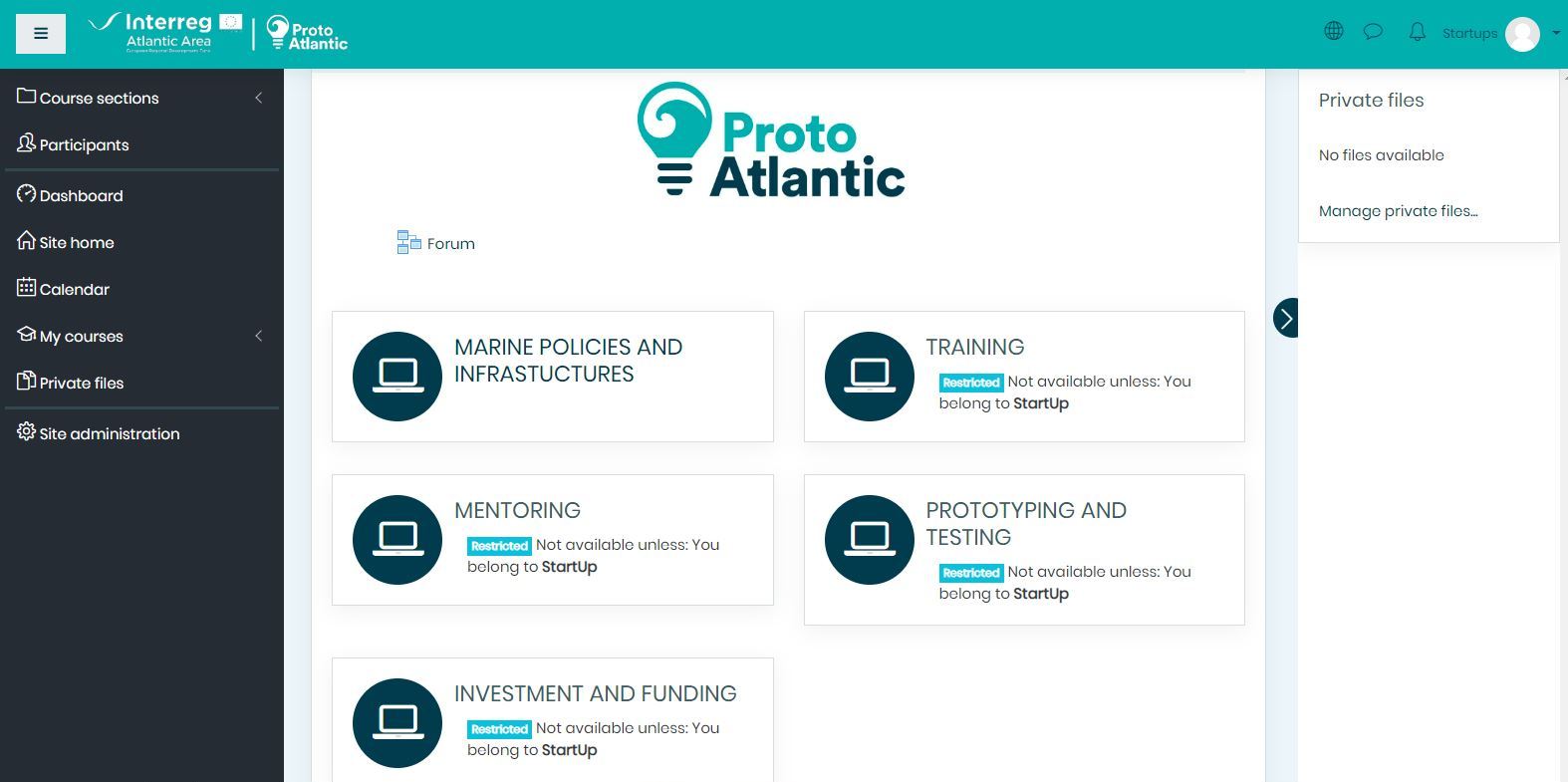 The ProtoAtlantic project has today launched a bespoke online stakeholder platform, which provides an environment for discussion through an online forum specifically aimed at stakeholders in the marine sector, and an area for sharing relevant project and blue economy documentation. In addition to this, the platform also provides exclusive training content for marine start-ups and links related to funding.
The ProtoAtlantic Platform provides a repository for documents to be shared and downloaded by marine stakeholders, and a collaborative space for communication and interaction. This activity is focused on providing SMEs, entrepreneurs, researchers and innovation community members (investors etc.) with a reference point to have quick and unified access to a high value set of resources.
ProtoAtlantic's Stakeholder Platform will enable companies to access user friendly guidelines on where they can further their prototype development, while the platform will also act as an entry point to a network of resources made available by a wide range of stakeholders.
Please complete the registration form available at the link below to be granted access to the ProtoAtlantic Stakeholder Platform, and join the ProtoAtlantic marine ecosystem/community!