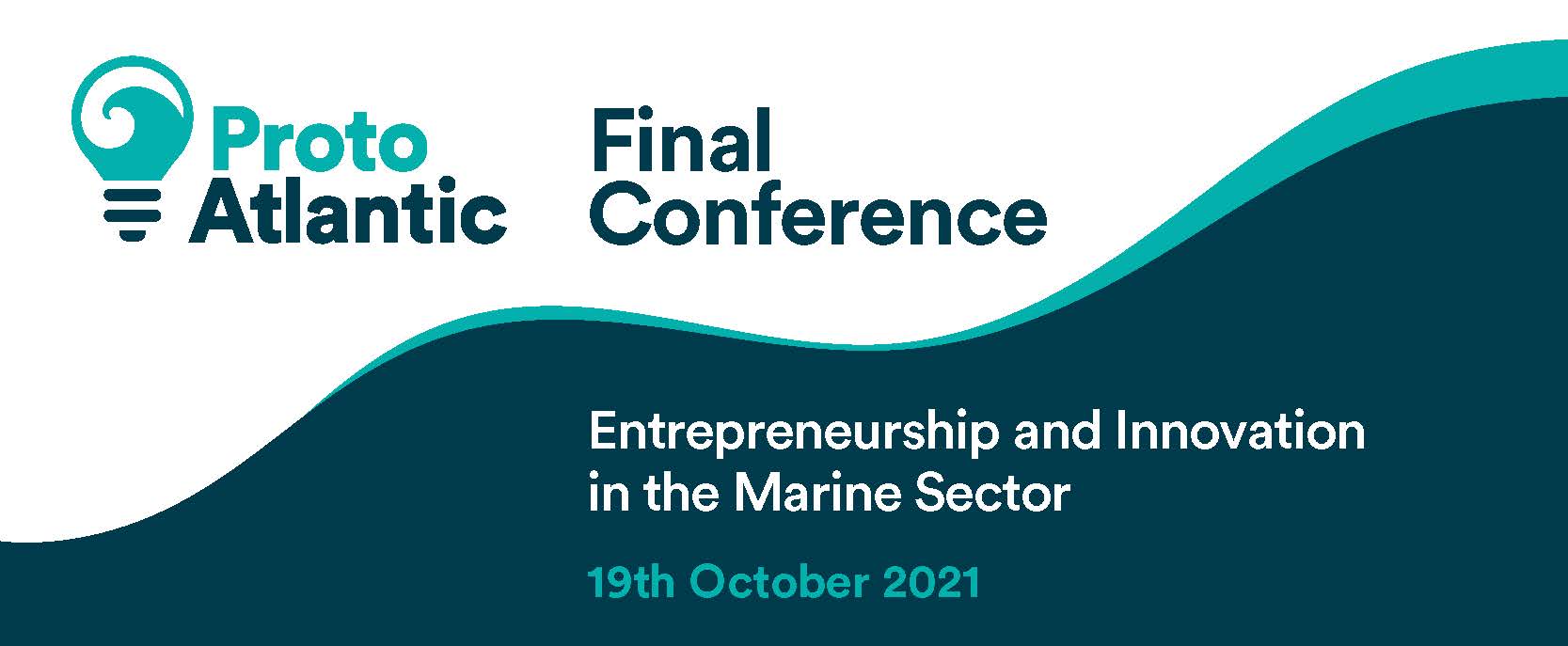 The ProtoAtlantic project has today announced the project's final conference and encourages all stakeholders in the European marine community and general public to register and reserve a place. The conference will take place online on the morning of October 19th (9:30 – 11:45 WEST) and will offer attendees the opportunity to learn first-hand about the project results, findings and conclusions, as well as high-level insights from experts on current and innovative blue economy topics and supporting strategies.
The ProtoAtlantic project is also hosting a Demo Day where several marine start-ups will get the opportunity to pitch their businesses to investors. The Demo Day will take place online on the morning of October 20th as a private session (only for selected startups (after application) and investors).
You can register for the conference here.
More information about the event and agenda can be found here.
ProtoAtlantic is a European project co-funded by the Interreg Atlantic Area Programme which supports marine startups in meeting the main challenges to get their technologies and products ready and therefore accelerating innovation into the market.

Upload Document:

ProtoAtlantic Final Conference Agenda 1.pdf